DESCRIPTION
(6) Red Honey Dwarf Gourami 1.5" Tank Raised
ABOUT US
Living Artwork Fish Farms is a leading supplier of the highest quality and healthiest Tropical Fish, Koi, and Goldfish. We are located in Ruskin, FL on 20 acres of land with over 15 surface acres of water dedicated to raising some of the highest quality Koi, Goldfish, and Tropical Fish in the USA. We currently have three fish holding facilities just shy of 10,000 square feet. Living Artwork has the great pleasure of being located right next to over 50 family-owned Florida Fish Farms which gives us the opportunity to provide you with the absolute best prices on the healthiest fish in the world. Being located only 30 minutes from Tampa International Airport allows us to directly import some of the most rare and unique Tropical Fish, Koi and Goldfish that are available on the U.S. market today. Whether it is our modern approach to packing and shipping your fish, our strict 14 day quarantine period all fish must go through before they are made available for sale, or simply the way we handle our fish from the time they arrive on the farm until the day they arrive at your front door our mission is simple: Delivering the highest quality and healthiest ornamental fish on Earth.
SHIPPING
We are the only Tropical Fish Farm to offer FREE SHIPPING on every order!! 
You can order as many fish as you want and they will all ship for FREE!!!
Orders are shiped out Monday-Thursday depending on your location.
Most orders that are received by 9AM EST are typically shipped out the same business day.
Orders received after 9AM EST are generally shipped out the next business day.
We ship using only FedEx.  

GUARANTEE


Thank you for giving us the opportunity to deliver beautiful pieces of Living Artwork directly to your front door. By purchasing any fish from us you agree to all terms listed below:
This is a SAMPLE photo of fish available not an exact photo of the fish you will receive
All fish and invertebrates are 100% guaranteed to arrive alive, happy, and healthy
In the rare event of a DOA, please send us a clear photo of the DOA fish still in the bag within 2 hours of FedEx showing the package has been delivered
An additional photo of the DOA fish outside the bag is also required
Somebody MUST be home to sign for the package. If someone is not present to receive the package on the first delivery attempt, the live arrival guarantee is voided 
All sizes listed are approximate
Sadly, we can not ship to Puerto Rico, Hawaii or any other U.S. territory 
Buyer is responsible to know and follow all of their State/County laws
Thank You! ~ Farmer Rick
Living Artwork Fish Farms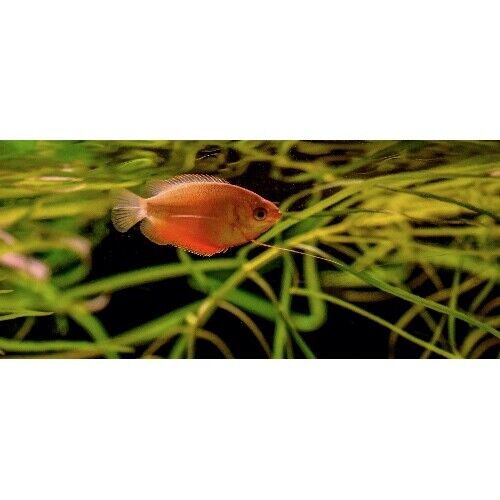 Click Image to search Google for the photo to see if used elsewhere.


---